The Group
White Technologies is an industrial group that brings together 80 people, 3 factories and 120 machines at your service. We have a complete know-how and experience in the field of industrial mechanics, and we are able to act as a single point of contact for all your needs.
Our offer includes the following manufacturing techniques: sawing, cutting, machining, bending, welding, assembly, surface finishing, painting, control, ERP, CAM, CFAO. The group has the following certifications: ISO 9001 v2008, Approval RCC-M (nuclear homologation), NF EN 15085, and EN 9100 Certification in progress.
Reportage Filière Aéronautique Auvergne from Auvergne Business on Vimeo.
Our Factories
JLB Technologies
Since it was founded more than 35 years ago, JLB has created its own design, research and production tools. Website:
www.jlb-technologies.com
Soulier LPM
More than 60 years of experience in the manufacturing of technical parts in small and medium series, especially for the energy industries: nuclear, gas, oil, electric. Website:
www.soulier.fr
JLB – Soulier
Thanks to our factory located in Serbia that specializes in the production of machine parts in small and medium series, the White Technologies group can offer a low-cost but high-quality solution as well. Website:
www.jlb-soulier.com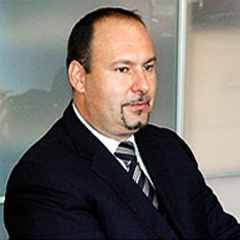 Eric Blanchetête
President of White Technologies, an expert in mergers and acquisitions with 17 years of experience in banking.

Christophe Dechambre
CEO of JLB Technologies and also the technical manager of the group, with 20 years of experience in industrial mechanics.

Olivier Cagna
Managing Director of Soulier LPM, with 15 years of experience in precision mechanics.
Contact us
Telephone
Tel : + 33 4 73 14 14 14
Fax : + 33 4 73 14 14 15
Email
Address
4, rue de l'Arsenal
63100 Clermont Ferrand, France